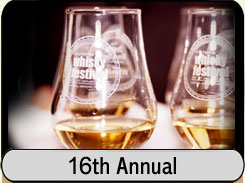 December 7th, 2020
It is with deep regret that we must cancel Victoria Whisky Festival 2021. We worked hard on getting the program for January's festival completed and were really hoping to be able to go ahead as we have done for the past 15 years.
Unfortunately, the spread of Covid-19, even on Vancouver Island, and the recent Health Orders make it impossible for us to carry through with a 2021 event.
However, with vaccines readily available in the coming months, we are planning to be back with an exceptional festival in 2022.
To all distilleries, agents, sponsors, volunteers and ticket buyers who have supported the festival this year and past years, a heartfelt thank you for your support! We will miss the camaraderie of the four days of setup, masterclasses, Grand Tastings and takedown immensely.
We will be providing updates for next year's festival on this site as they become available.
Stay safe and have a healthy, happy holiday and a prosperous New Year!
The Victoria Whisky Festival Team

Contact Us