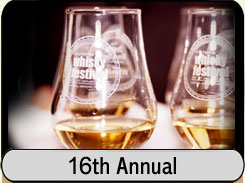 September 29, 2021
Planning is now well underway for the 2022 Victoria Whisky Festival. Due to the CoVid-19 pandemic and the restrictions that have evolved over the past year and a half, the 2022 Festival has been reconfigured significantly.
The Festival will hold up to five Masterclasses and five Grand Tastings per day for four consecutive days. These classes will take place on Thursday January 13th through Sunday January 16th, 2022.
Masterclasses will begin at 5:00 pm and Grand Tastings will begin at 7:30 pm each of the four days.
Unfortunately, due to the maximum number of persons allowed per Covid protocols in each ballroom, the VIP and Consumer Tastings will not be held at the 2022 Festival.
A date has not yet been finalized for ticket sales, but it will likely be the first weekend in December.
Keep checking this website for updates as we will be posting them as they become available.
Stay safe and healthy! We look forward to seeing you once again at the Festival in January.
The Victoria Whisky Festival Team

Contact Us